We have wholesale programs available for stores and dance studios.

Getting Started


The best way to get started is to fill in the above form and Ballo Shoes will then verify your store/studio, and contact you by phone  as well as e-mail you a Microsoft Excel order form. We will help you set up an account and help you determine what to order. With your first order, we will send you Ballo Dance Shoes posters to display in your location.
Selling


Whether you give classes in various venues or have a small store/studio, selling Ballo dance shoes is simple because you don't have to carry inventory and there's no minimum order. You simply size each student for the shoe of their choice and then place your order. You can call or email us to place your orders and shoes are usually shipped within 48 hours.
Tips for dance studios/teachers

Make sure Ballo Dance Shoes are prominently displayed in your studio and have your dance teachers wear them.

Your teachers' shoes should always be in good shape. Dance teachers are a student's first example, and shoes that are used by professional dancers sell well. Students and customers want to see that the shoes you sell are well made. Some professional dancers prefer to wear the same shoes for years, because over time, a dance shoe will mold to the foot and become like a second skin. However, no quality dance shoe can withstand years of daily use. When people see torn shoes, they may assume that a shoe is of poor quality, and be unaware that the shoe has actually been danced in thousands of times. 

Along with your dance teachers' example, having a "size-run" of shoes at all times is the most important selling tool you have. It allows you to order the correct sizes as well as allowing the dancers to see the various styles and colors and to feel the fit and fine workmanship that goes into a pair of Ballo dance shoes.

Ballo dance shoes are not conventional dance shoes, so we forward you a little info sheet when you place your first order with Ballo which you can print and have on hand for people to read. Know what makes Ballo dance shoes different from the others and be prepared to answer any questions about them. If you are unsure about something, tell your customer you will get back to them shortly and contact us; we will be happy to answer any questions you have.

Price your shoes to sell; we will help you with your pricing.

Display your Ballo Shoes posters in a highly visible location where your students and customers can check out Ballo's new and innovative styling as well as our fine workmanship. Ballo Shoes' display posters are a great marketing tool that help create a buzz among students and customers.

Email us or contact us at 1-514-812-5112 and let us help you get started selling one of the world's most innovative dance shoes while making money!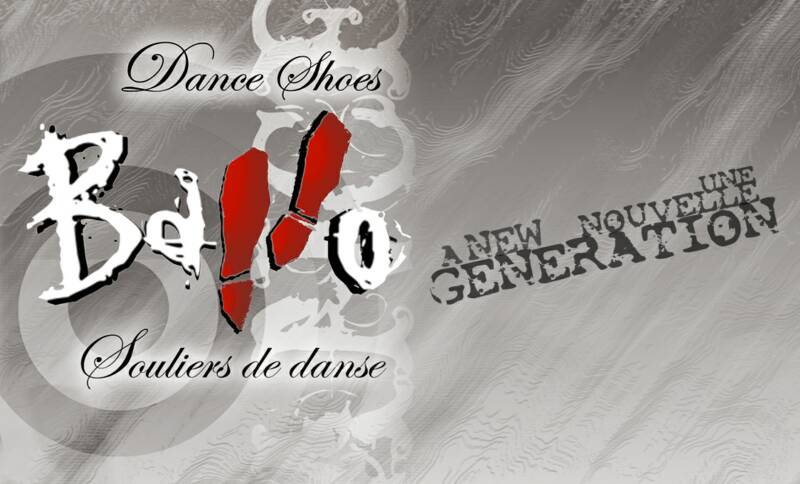 www.balloshoes.com

     The Official Website of                 BALLO SHOES

   By Dancers, For Dancers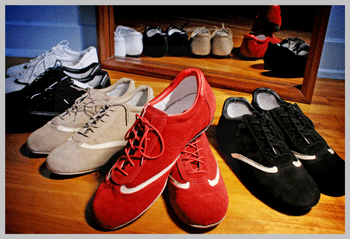 PLEASE FILL OUT  THIS FORM TO HELP US GET YOU STARTED. THANK YOU.